This morning, two drones attacked the building of the so-called Russian Ministry of Defense and a building nearby that houses a department that deals with cyberattacks (the famous hacker organization FancyBesr is located there).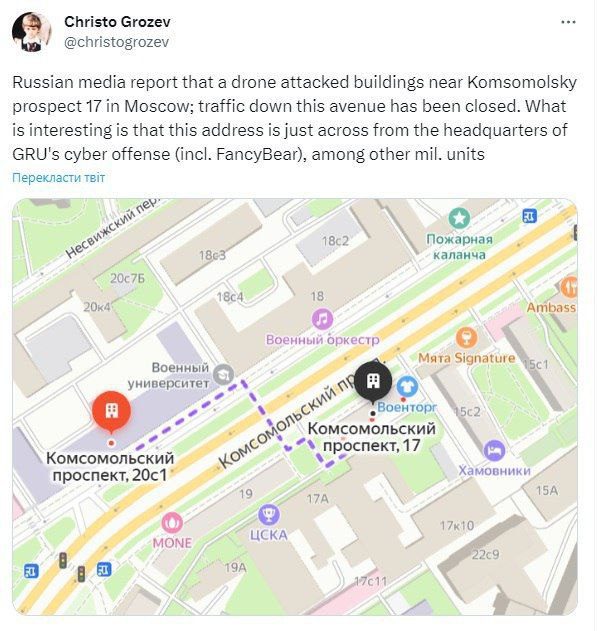 It is known that one drone crashed into an office center in front of the Ministry of Defense, and another exploded in the area of Komsomolsky Avenue, which was eventually blocked.
Our sources in the Main Intelligence Directorate of the Ministry of Defense of Ukraine confirm that this attack was planned as a response to the missile terror on the territory of Ukraine.