On October 28, 2023, the head of the Research and Analytical Group of InfoLight.UA Yuriy Goncharenko took part (online) in the conference and hackathon DemTech 2023: "Ensuring Democracy in the Digital Age", with a report on the panel "Truth Wars: Crafting Strategies to Combat Disinformation".
Participants from Moldova, Georgia, Romania, and other neighboring countries of Ukraine were presented with the report "Russian Expansion Machine: Doctrinal, Informational and Foreign Policy Aspects" was presented to the participants from Moldova, Georgia, Romania, and Ukraine's neighbors.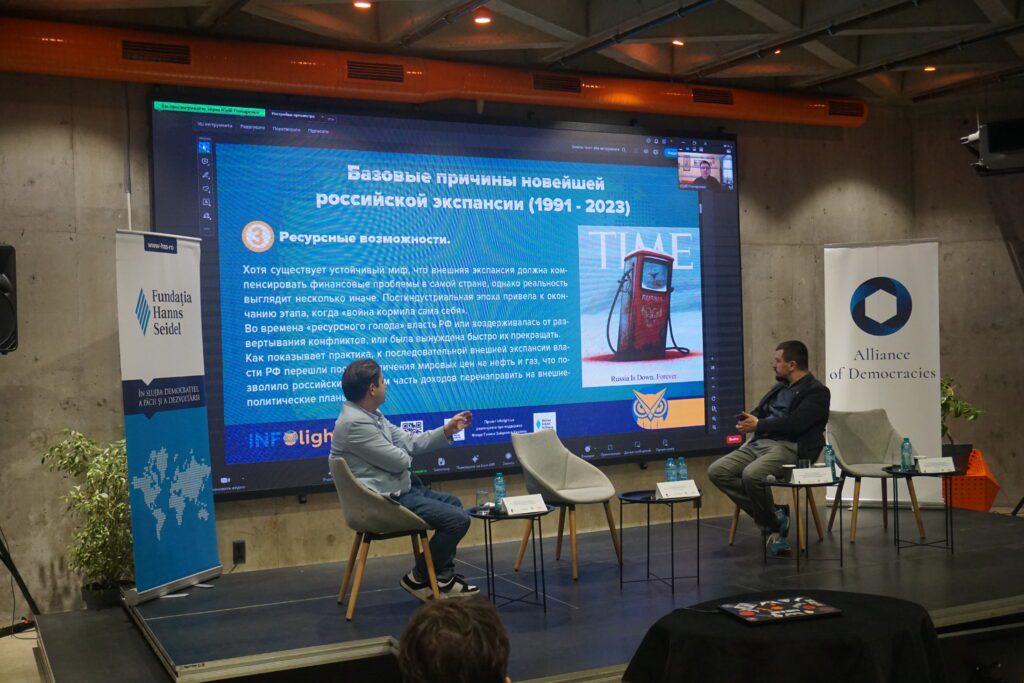 The main goal is to warn our neighbors about what information preparation and support for a full-scale invasion looks like, what methods Russian propaganda uses, and to share our experience in countering and protecting the information space. Both Moldova and Georgia also have part of their territories occupied and are obviously next to be completely absorbed if Russia is not stopped.
The event was supported by Hanns Seidel Stiftung Ukraine.