On August 19, at about 10:00 local time, unidentified drones attacked the Soltsy military airfield in the Novgorod region. At least two sides of the Tu-22m3 are known to have been damaged.
The Russian Defense Ministry accused Ukraine of the attack.
Today, at around 10:00 Moscow time, the Kyiv regime carried out a terrorist attack using copter-type UAVs on a military airfield in the Novgorod region
Meanwhile, Russian military commanders are not so unanimous in their assessments, with at least Gorkin's "club of angry patriots" suggesting that the attack could have been carried out by an underground group or a group of Russian Volunteer Corps fighters who launched "at least eight" UAVs.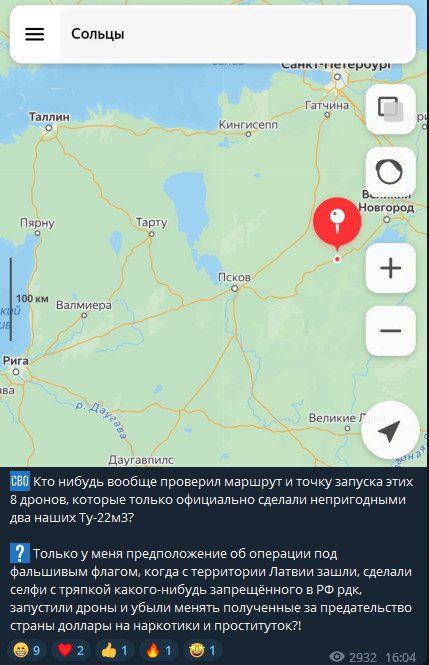 Since the activities of the Russian Volunteer Corps in previous operations were coordinated with the Main Intelligence Directorate of the Ministry of Defense, it is logical to assume that this attack was planned by Kirill Budanov's department.