This morning, some Ukrainian media outlets began to report that "a member of the negotiating group with Russia and MP Rustem Umerov said that Ukraine is preparing for a possible major offensive by the Russian army from three directions simultaneously in February 2023." This was announced by InfoLight.UA project manager Yuriy Goncharenko.
Once again, we have to refute disinformation spread by the Ukrainian media without checking the sources.

This time, FOCUS and Pryamyy TV channel have done it as of now.

In short, Rustem Umerov did not say anything like that, the fake was spread using a classical technology. It is unfortunate that at the time of publication by the Ukrainian media, the denial had already been published several hours earlier.

I hope that this is inattention rather than a deliberate spread of disinformation due to opposition to the government.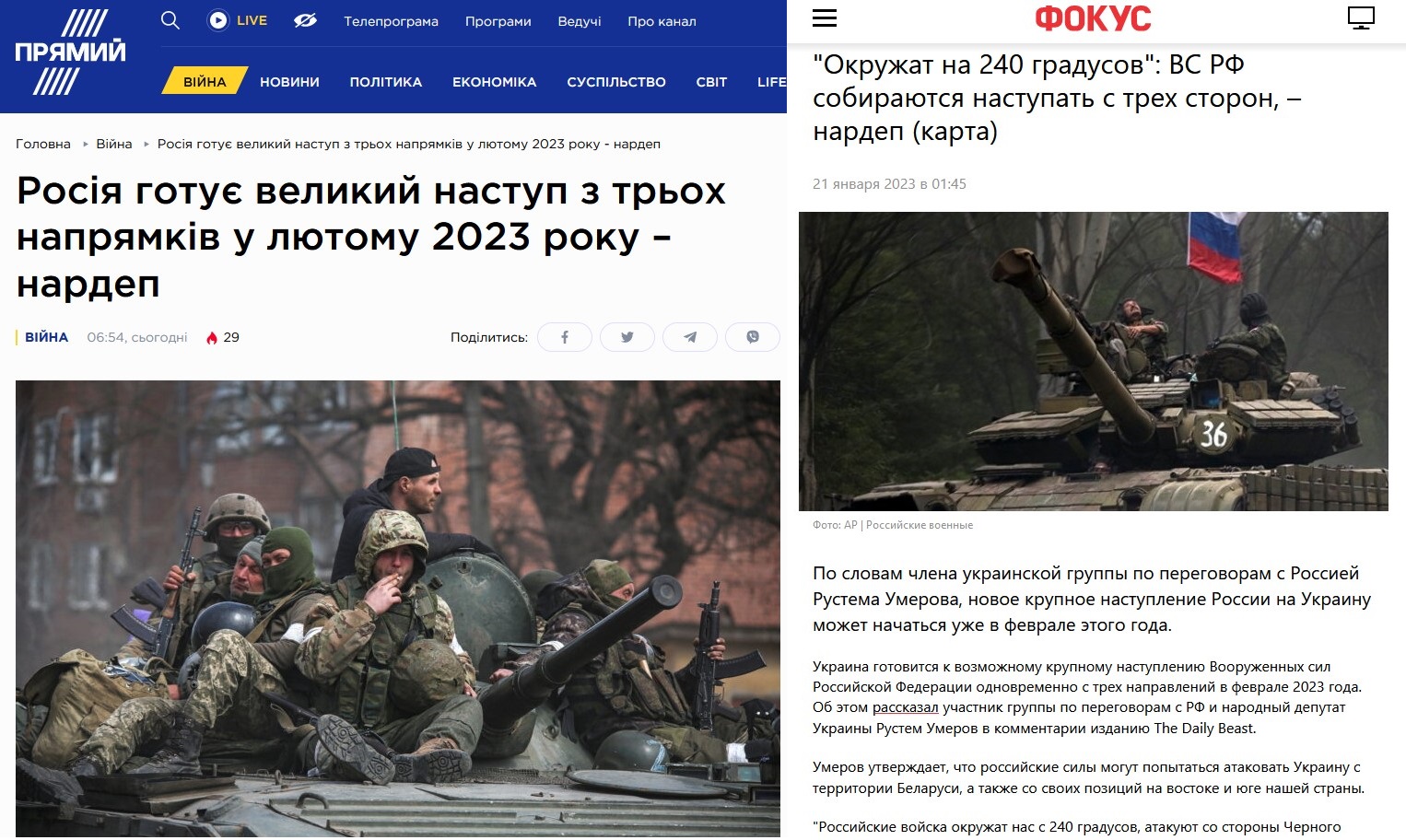 Since Rustem Umerov himself denied that he had said such a thing, and journalists noticed the spread of this fake as early as midnight on Russian telegram channels, InfoLight.UA published a short study on why it is fake and how Russia managed to deceive some Ukrainian media.
Update. Focus published a refutation. The screenshot shows that they posted the news before Umerov's refutation appeared. But this "news" was also published by the website of the Fakty newspaper and Apostrophe.
Source: Details