On the night of September 21-22, guerrillas operating in the occupied territories conducted a special operation in the city of Enerhodar. More than 5,000 leaflets containing an appeal to local residents were dropped on the city from a drone.
This was reported by intelligence sources.
The leaflet warns people that the Ukrainian Armed Forces are close and that Ukraine is doing everything to return peaceful life to Enerhodar.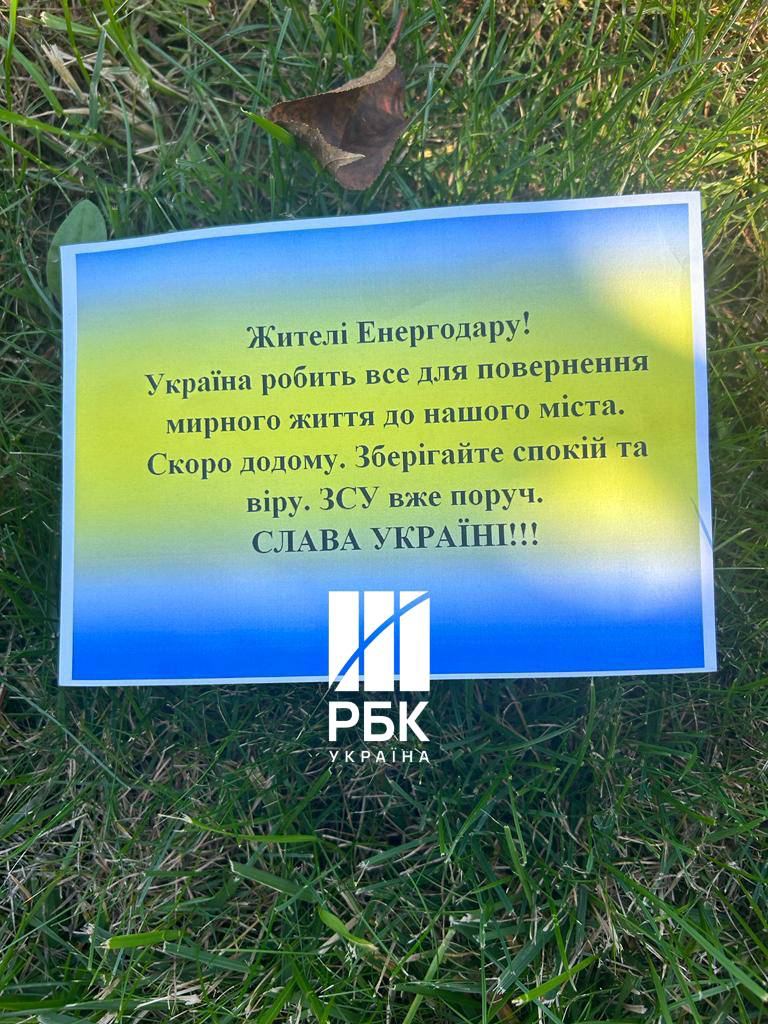 They were launched from a drone, from the occupied territory. A total of 5,000 of these postcards were launched. In fact, such operations are carried out regularly