After Russian propaganda disgraced itself by spreading fakes about the "deaths" of the commander of the TRO, Major General Ihor Tantsiura, the commander of the Armed Forces of Ukraine Oleksandr Syrskyi, and the Commander-in-Chief of the Armed Forces Valeriy Zaluzhnyi, it was the turn of the head of the Defence Intelligence of Ukraine Kyrylo Budanov.
A non-existent news item from the Ukrainian website Telegraph was used to spread the fake news.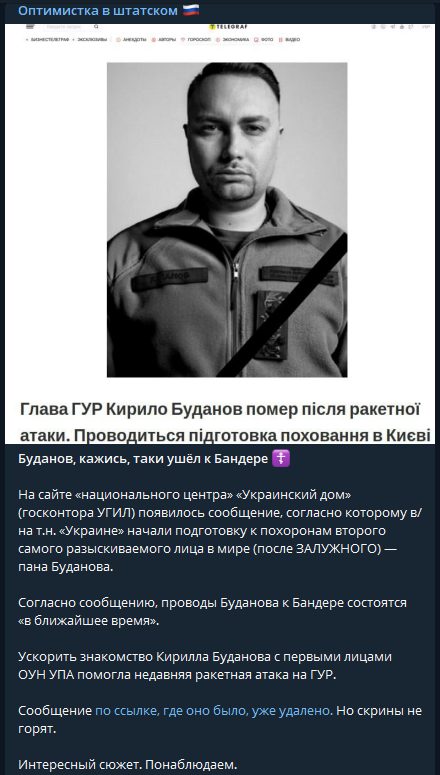 In fact, this news never existed, which can be easily verified via the webarchive.
After all, after the fakes about other commanders, Russians themselves should stop trusting Russian propagandists. Because the only place where Putin can kill one of the above-mentioned leaders of the Ukrainian Defense Forces is in some kind of computer game.
І в цю гру можна грати вдвох🤣