On Monday, OpenAI had to shut down ChatGPT for 10 hours – the service is now working, but the history of chats is periodically unavailable to users, itc.ua reports .
Recently, some ChatGPT users have discovered that they can see other people's chat history titles. People posted screenshots on Reddit and Twitter showing the sidebars of the chatbot interface with stories from third-party users.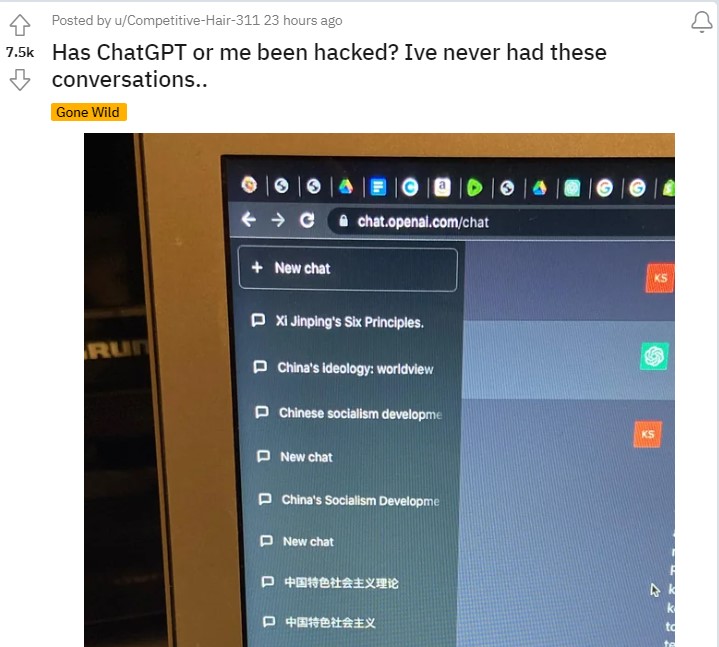 Although the images show only the headlines, not the entire conversation, the incident makes us think about what it takes to write a chatbot.
An OpenAI spokesperson told Bloomberg that the company has temporarily disabled ChatGPT. The problem was probably caused by a bug in the open-source software, which has not yet been named.
The chatbot was restored 10 hours later, but the chat history was still not available at the time of writing. OpenAI posted a message on its sidebar saying that it was "working to restore this feature as soon as possible."
It's also worth noting that a hurricane was raging in the city where OpenAI's headquarters is located at the time, killing more than 20 people.
Source: Engadget